TC Elli's has everything you need to be the best-dressed gal at rush. Whether you attend our local Texas Tech in Lubbock or you're going through recruitment at an out-of-state school, we've got the details of your rush wardrobe handled. We've sourced cute outfits including dresses, shoes, and shorts, all hand-selected by our stylists so you can look your best throughout the entire Greek Life recruitment process. Our stylists are trained to help you select the perfect pieces to flatter your body type so you can feel confident about your rush experience.
So shop online or call/text/DM us so we can guide you through any fashion needs you'll have to have a great rush experience.
Are you in charge of outfits for rush/recruitment for your sorority? We specialize in bulk clothing orders! T.C. Elli's makes the styling process easy so your sorority looks unified while staying fashion-forward. Ready to chat rush styles? Just shoot us an email at cs@tcellis.com or text/call our team at 806-319-0331.
Pro tip: We offer free shipping on orders over $50. 
Need more rush outfit inspo? Check out our T.C. Honey's on Instagram.
What to Wear for Texas Tech Rush 
What to wear for Open House (Period 1) of rush 
Period 1 of recruitment is the time for comfort as you're going through Open House and will be on your feet a lot. This is the time for Texas Tech t-shirts, modest shorts, and comfy shoes. Be prepared for hot weather!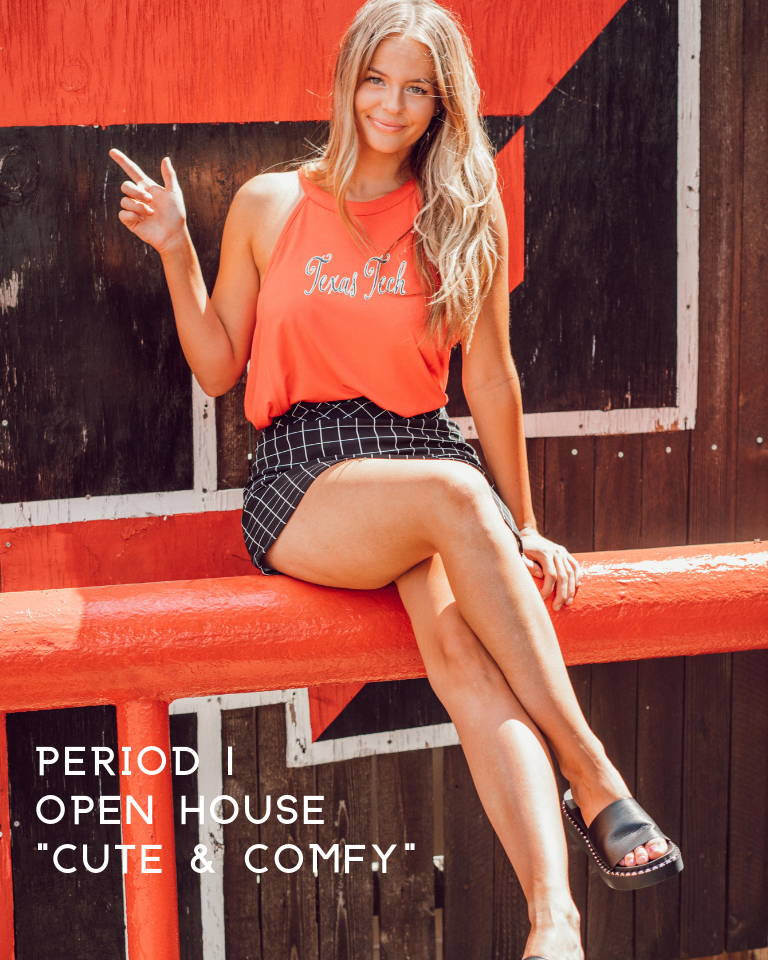 ---
---
---
What to wear for Philanthropy & Community Service Day (Period 2) of rush
Philanthropy & Community Service Day are business casual: you'll want to wear casual dresses paired with cute platforms or casual flats.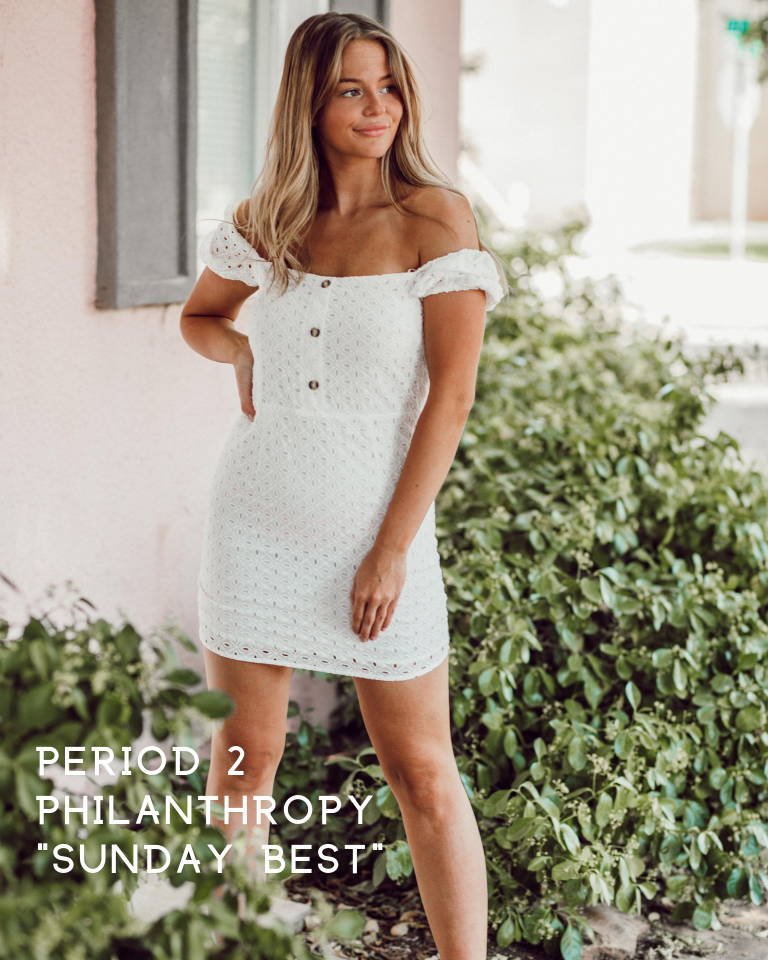 ---
---
What to wear during Values & Sisterhood Day (Period 3) of rush 
For Values & Sisterhood Day, you'll want to opt for Business Attire - A gorgeous pair of tailored pants, a boho print dress or skirt paired with heels, wedges or flats are the perfect recipe for a rush day outfit.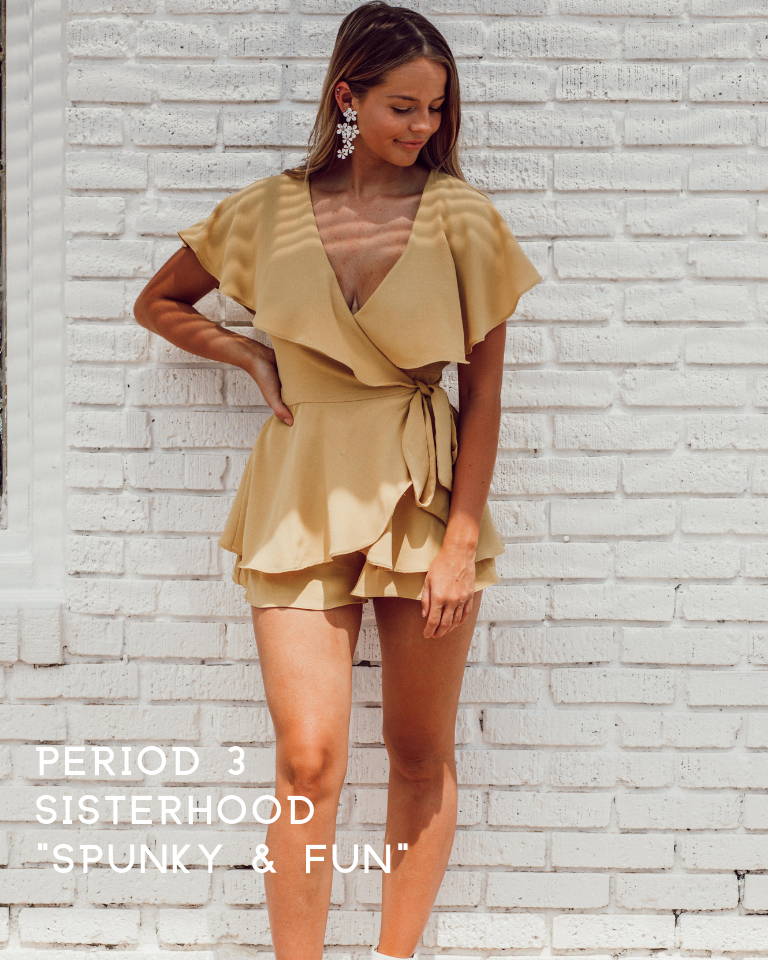 ---
---
---
What to wear during Period 4 of rush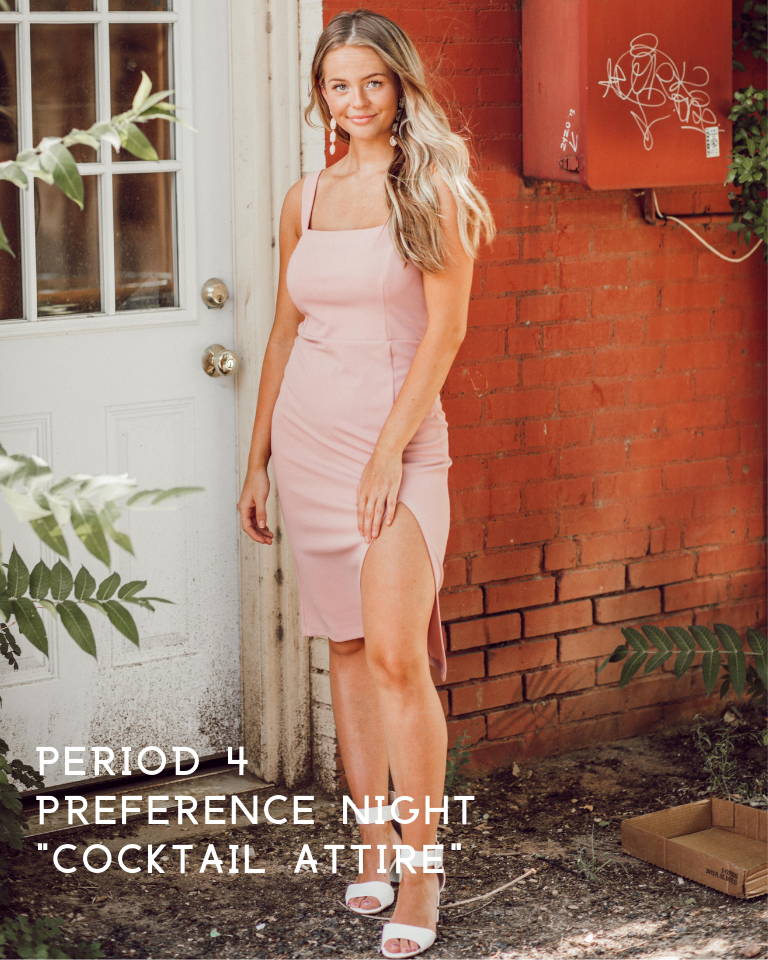 ---